To encourage new works by American composers, the NDMTA with support of the MTNA participates in the Commissioned Composer Program by commissioning a composer to write a work to be premiered at the NDMTA Conference.
Newest Commissioned Composer
2024 NDMTA Commissioned Composer: Isaac Lovdahl from Grand Forks. His piece will be premiered at the NDMTA Conference in Grand Forks, August, 2024.
Issac Lovdahl is an award-winning composer, conductor, educator, and bass-baritone vocalist who serves as the Interim Director of Choral Activities at the University of North Dakota. He directed high school, church, and community choirs in Minnesota after graduating from Concordia College (Moorhead) in 2015, and recently completed a DMA in Choral Conducting at North Dakota State University where he was named the first ever Challey School of Music Choral Conducting Fellow. During his graduate studies, Isaac served as the Assistant Conductor of the Fargo-Moorhead Choral Artists.
Isaac's choral compositions and art songs have been performed internationally by educational, community-based, and professional ensembles and soloists among others. He has won several choral compositions competitions and his accomplishments and recordings can be accessed through his website isaaclovdahl.com.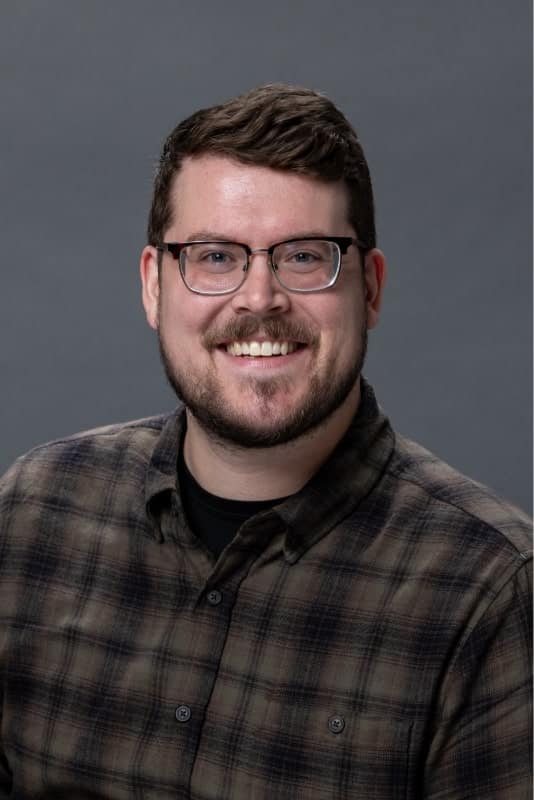 The MTNA Commissioned Composer program seeks to encourage the creation of new works by American composers.
NDMTA has been an avid supporter of the MTNA Commissioned Composer program since 1964. Each year, NDMTA commissions a composer to write a work which receives its premiere performance at the NDMTA Conference. The composition is submitted to the MTNA for consideration for the MTNA Distinguished Composer of the Year. The selected composer/composition is presented in performance at the MTNA Conference and receives a $5,000 award.
Information about how to become a Commissioned Composer is available at: